Go wild with this truly spectacular safari adventure! Based on the original Safari Chase, this new title now includes the new "Hit 'n' Roll" mechanic where even bigger potential wins are up for grabs.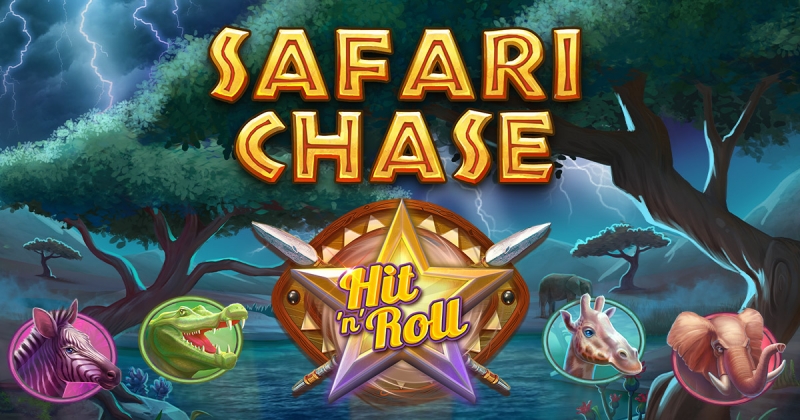 Don't miss, Safari Chase: Hit 'n' Roll – an even more fun, frenetic and ferocious addition to your lobby.
FEATURES
HIT 'N' ROLL – The hit wheel mechanic can trigger one of 6 Cashpot prizes, one of four variants of the insane Free Spins Game or an instant cash prize!
FREE SPINS – Three variants are available with 1,2,3 and 5x multipliers for a truly frenetic gaming experience.
UPGRADING SYMBOLS – Accumulate the special water droplets in the Free Spins game to upgrade the in-game symbols to Lions for truly ROARsome potential wins.
FREE SPINS – Two bonus buy options; One with 1,2,3 and 5x multipliers and cash prizes and one with Cashpots and cash prizes !